News professionals gather information and disseminate it to the public though a wide variety of media, such as television, magazines, newspapers, radio, and the Internet. News professionals comprise reporters, news anchors, news writers, photographers, cameramen, publishers, columnists, and commentators. Some news professionals handle a wide variety of news, from local to international, while others specialize in a certain niche, such as sports, health, or politics. News professionals who work for smaller operations may be responsible for all aspects of the news gathering and dissemination process, from interviewing leads to reporting the news, while news professionals at larger operations may have specialties, such as running cameras or being on air.

The education requirements of news professionals vary depending upon duties. Most news professionals have a bachelor's or graduate degree in journalism or communications, though some organizations will hire graduates with related majors, such as English. Specialists such as photographers or video cameramen typically require schooling and coursework specific to their duties.
The work environment of news professionals is usually hectic, fast-paced, and stressful. News professionals must meet deadlines, and they must frequently perform well with little practice and under pressure. Some news professionals work in offices, while others work in the field. Some news professionals, such as those who work at monthly periodicals, work typical 40-hour workweeks. News professionals at daily publications or shows work flexible hours, in order to take advantage of late and breaking news.
In addition to having the right education and experience, news reporters must be resourceful, must have excellent listening and communication skills, and must be able to report impartially and accurately. News professionals who appear in front of the camera must have neat, professional appearances and must perform well in front of others.
As long as there is news, there will be a need for news reporters across a wide variety of media. Jobs in television and radio news should remain stable. As online and Internet news gains momentum, jobs in these areas may replace dwindling jobs at newspapers and magazines.
Information about careers and education in jounalism may be found at the Dow Jones News Fund website, while information about broadcasting careers can be found at the National Association of Broadcasters website.
---
Copyright 2010-2021 Zeducorp.
All rights reserved.

News Professions and Careers
Related Images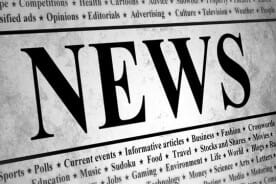 News Topics, Printed On A Newspaper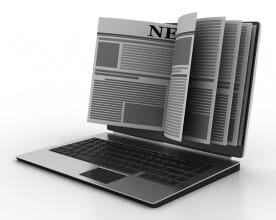 Online News Articles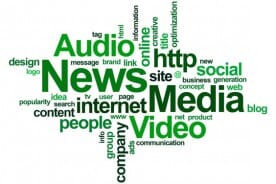 News Media Word Cloud